Days off are like a gift from above. Those pesky alarms can be turned off and you've got a full day ahead of you to tackle life in the most fun way possible. But now you're sitting on the couch wondering, "What should I do today"? We've got you covered with things with some things to do so you can make your day off worthwhile.
#1. Sleep In
Wait, you mean I don't have to get up at the butt-crack off dawn to get myself ready to sit in a cubicle? THANK HEAVENS! Get those zzz's and enjoy every single bit of sleep!
#2. Be a Tourist in Your Own City
You don't have to fly to Greece for the day to have an adventure. Explore your own city as a tourist would to discover new places, sights and activities. Start by heading to a local hotel like The Hermitage or The Westin and  raidi the brochure kiosk. Check out a couple of the featured activities that pique your interest. Explore a neighborhood you've never been to, or climb the highest building or hill (Love Circle) in your city to enjoy the skyline. You'll be surprised what you find!!
#3. Try Out a New Recipe
Pick a recipe you've never had time to try out but have always wanted to, especially if it's one that takes a little longer than usual. It may be braised lamb shank, garlic mashed potatoes and bacon kale, a dessert of flourless chocolate cake, or something equally scrumptious!  Don't be afraid to play around with some of your favorite ingredients. Cook for yourself, your SO, or your best friend.
#4. Ditch Your Cellphone For The Day!
If you're attached to your cellphone, as most of us are, you may want to take this opportunity to temporarily cut the cord. Frightening as the idea may sound, ditching your cell phone can be liberating. For one day, you can free yourself from the urge to compulsively check emails and comment on Facebook statuses. When you turn off your cellphone, you allow yourself live in the moment and truly enjoy your day to yourself.
#5. Have a "Me" Day.
Massages, manicure, pedicures, haircuts – these are all things that make you feel good about yourself and, yes…spoiled. Buy some new clothes. Buy yourself some perfume or cologne. Buy yourself anything! Make the day, or at least a few hours, about you and your desires. You deserve to treat yourself every once in a while! And today is the perfect day to do so! And if you have kids – get a babysitter for a few hours!
#6. Spend Time With Your Friends
You chose your friends for a reason, right? Mainly because they share a lot in common with you or make you feel good. They are the people you can share memories with, laugh with and confide in, and it is important to take some time out to spend time with them.  You've got a whole day ahead of you!
#7. Movie Day!
Pick a theme—Nicholas Sparks marathon, anyone?—and invite some friends over for the day. Have wine and snacks on hand too! Grab your favorite blanket to curl up with and park yourselves on the couch!
#8. Read a Book and Finish it!
Seriously: turn off social media and keep the TV remote out of arm's reach. Heck, put your phone in the silverware cabinet and grab that book you've been dying to read for a while. Answer no phones, pick a comfy spot, and go from cover to cover. It's so satisfying to indulge in a book from start to finish, all in one sitting!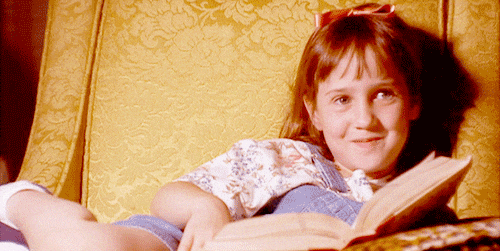 #9. Get Moving!
Whether you're dancing to Taylor Swift in your living room, calling on a friend to teach you some cool yoga positions or giving Zumba a shot, get up and get moving! You never know—you might uncover a secret talent… or just some new dance moves to bust out in the privacy of your own home.