It's finally October – even though it doesn't feel like it with these summer temps! With October, comes cooler weather, apple picking, Halloween and of course, pumpkin patches. Below is a list of the 9 BEST places to go find your pumpkin!
Without a doubt, Cheekwood comes in at #1. Their 'Cheekwood Harvest' is open from September 21st through October 21st. That means that you have 2 more weeks to get your fill of all things pumpkin. There are activities for the kids and activities for adults too. Go see their renowned pumpkin house and snap an Instagram-worthy picture for all your friends and followers to see. Each weekend is full of different activities so check out their website before going so you know what you're in for!
Lucky Ladd's is another fun place to go with the whole family. They have pumpkin patches, corn mazes, petting zoos, tire swings and an 80 foot mega slide among other things! Parents – this is the perfect place to take your kids to tire them out so they sleep on the whole ride home! They're open through the 28th of October, which gives you plenty of time to take advantage of all of the fall festivities.
If you feel like waiting until after the Halloween chaos has ended, Honeysuckle Hill Farm in Springfield is open until November 3rd. That means less crowds and way shorter lines – both positives, right?! With hillbilly pig races, hayrides, zip lines, bungee trampolines and more, this is another good place to go with kids and adults alike!
Take a trip out to Gentry's Farm in Franklin while they celebrate all the harvest season has to offer. They offer pre-picked pumpkins as well as pumpkins you can pick yourself. (We think the latter sounds more fun!) Most known for their activity area with a wide range of farm fun activities, grab your best pals and head out to spend a Saturday on the farm!
Pumpkin fudge, chocolate dipped cheesecake, roasted pumpkin seeds, funnel cake….have we caught your attention yet? After reading about all those delicious treats that Walden Farm serve, our mouths are watering profusely! At Walden Farm, you can grab some yummy treats, go on a hayride, and find the perfect pumpkin to take home a carve!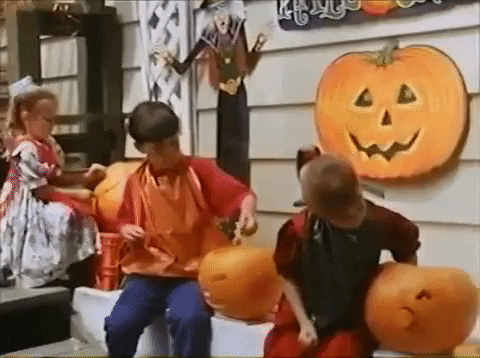 Fiddle Dee Farms may have the most challenging corn maze EVER with 8 acres of twists and turns. Need a good challenge, we dare you to go check it out! In addition to that, there are hayrides, pumpkins (duh, it's a pumpkin patch), magic shows, homemade ice cream and more! You can grab your season pass so you can go whenever you want or just go for a day!
Nashville Farmers Market may not have all the fun games and corn mazes that the other pumpkin patches do, but they sure do have a lot of pumpkins! If you don't have time to visit a pumpkin patch this year but still want to take part in the festivities of decorating with pumpkins, the Farmers Market is the place to go. Plus, there are all sorts of other yummy goodies too!
Stop by Bottom View Farm for their annual fall festival! There will be a pumpkin patch, train rides and so many other fun activities for the kids.
Pumpkinfest in Franklin – yes, yes, we know this isn't a pumpkin patch. BUT, the event has the word 'pumpkin' in it's name so it fits, right? On the last Saturday in October, make your way to Pumpkinfest! It's a free street festival that features costume contests, children's activities, food and drink vendors, beer gardens, pumpkin carving and live entertainment! Franklin's sister city in Canada is growing the Great Pumpkin – you can stop by and guess it's weight! Make sure to bring your cameras because this is a photo worthy event!